Underdog Blog

March 13
Some in-game highlights with NPC dialogue.
#WIP Team is constantly making changes,improvements in every aspect.
We are really looking forward to getting your feedback



Work in Progress! DRONE
…



If you can't escape the newly imposed system.
Destroy your old self OR
create a new system




Just taking a walk in Athens🚶‍♂ Just taking a walk. Location: 🇬🇷 Athens,Greece Date: 2⃣0⃣4⃣7⃣ What is your first impression ⁉ #PhobosSubhuman #IndieGame #IndieGames #IndieGameDev #ScreenshotSaturday #Gaming #VideoGames



June 9 at 5:59 PM
Something is happening on Phobos.


Phobos is one of the two satellites of Mars.


Join our Discord Server: https://discord.gg/VfXShr5a8k



April 24

It's time for a meeting.


Planning our next move…
Can you recognise the locations on the Map?


Join Discord: https://discord.gg/VfXShr5a8k



April 15
Development still in progress.


Media day with ΑΝΤ1


Stay tuned for the Upcoming Demo Version.



Our Discord Server:
https://discord.gg/xjsbvwueuf


Join now our SubReddit: https://www.reddit.com/r/PhobosSubhuman



December 2, 2020



Character development in progress...



December 10, 2020
Meet Danae, our main hero
October 27, 2020

Phobos (Subhuman) is the first part of a two game series.


It is categorized in the adventure/mystery genre but it also includes elements of pure action as well as psychological horror.


The plot is uniquely based on current sociopolitical standards combined with ancient astronomical indisputable clues. It constructs a fictional and at the same time strangely familiar world for the player to experience.


S T A Y

T U N E D




October 29, 2020
Stay connected with us
Instagram: https://www.instagram.com/phobos.subhuman/

Twitter: https://twitter.com/PhobosSubhuman

Facebook: https://www.facebook.com/PhobosSubhuman

Youtube: https://www.youtube.com/channel/UCN630Z4aYDuTL3HmvWhAhjg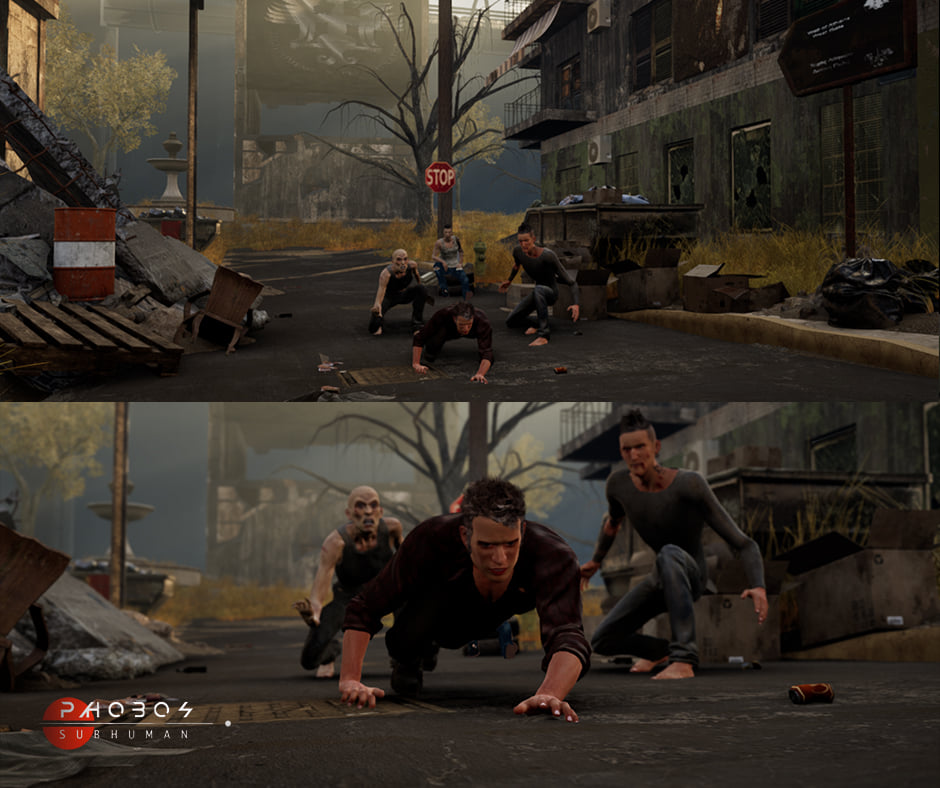 November 13, 2020

DANGER ZONE

Can you survive